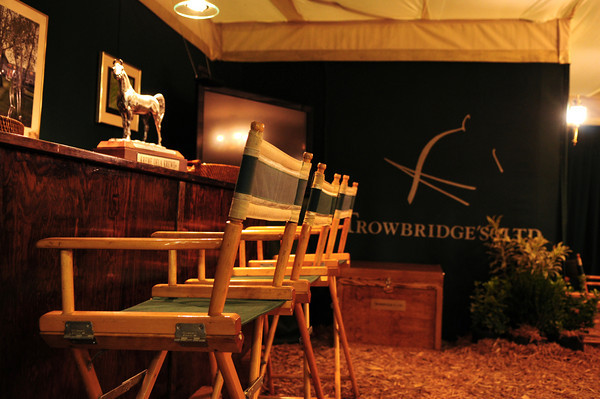 U.S. Nationals — Saving the Best for Last!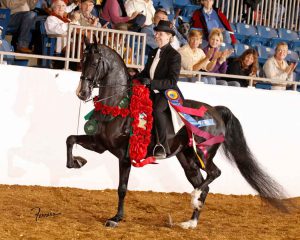 Saving the best for last, The Trowbridge Team traveled again to Tulsa at the end of October, where nine horses competed against the best Arabians and Half Arabians in the country in a myriad of events, garnering eight top tens and a Unanimous National Championship to bring back to Connecticut.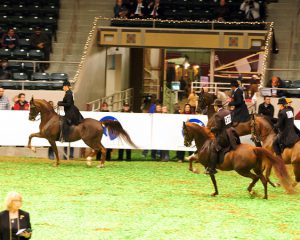 Kathy D'Auria and her elegant Half Arab mare Kreme Dela Krewe returned to top their 2008 Reserve Championship in the HA Country Pleasure AOTR with a Unanimous National Championship win in the HA Country Pleasure 55 and over class this year, turning in a flawless ride to bring home the roses, and Lindsey and Kreme also won a top ten in the Half Arabian Open Country Pleasure the next evening. Congratulations to Ken, Kathy and Kreme for putting in such a flawless ride, and for their dedication to their horses and loyalty to us all over the years. Thanks, Ken and Kathy, and congrats!! No one deserves it more!
JP, Heather, and Megan Tracy's Crosswind Farms were well represented at US this year, with the two farm bred mares CWF Jitterbug Jane and CWF Tango Tilly, bringing home top tens in the HA English Pleasure AAOTR with Jane and Heather, and a top ten in the Open HA Country Pleasure by Tilly and Mary.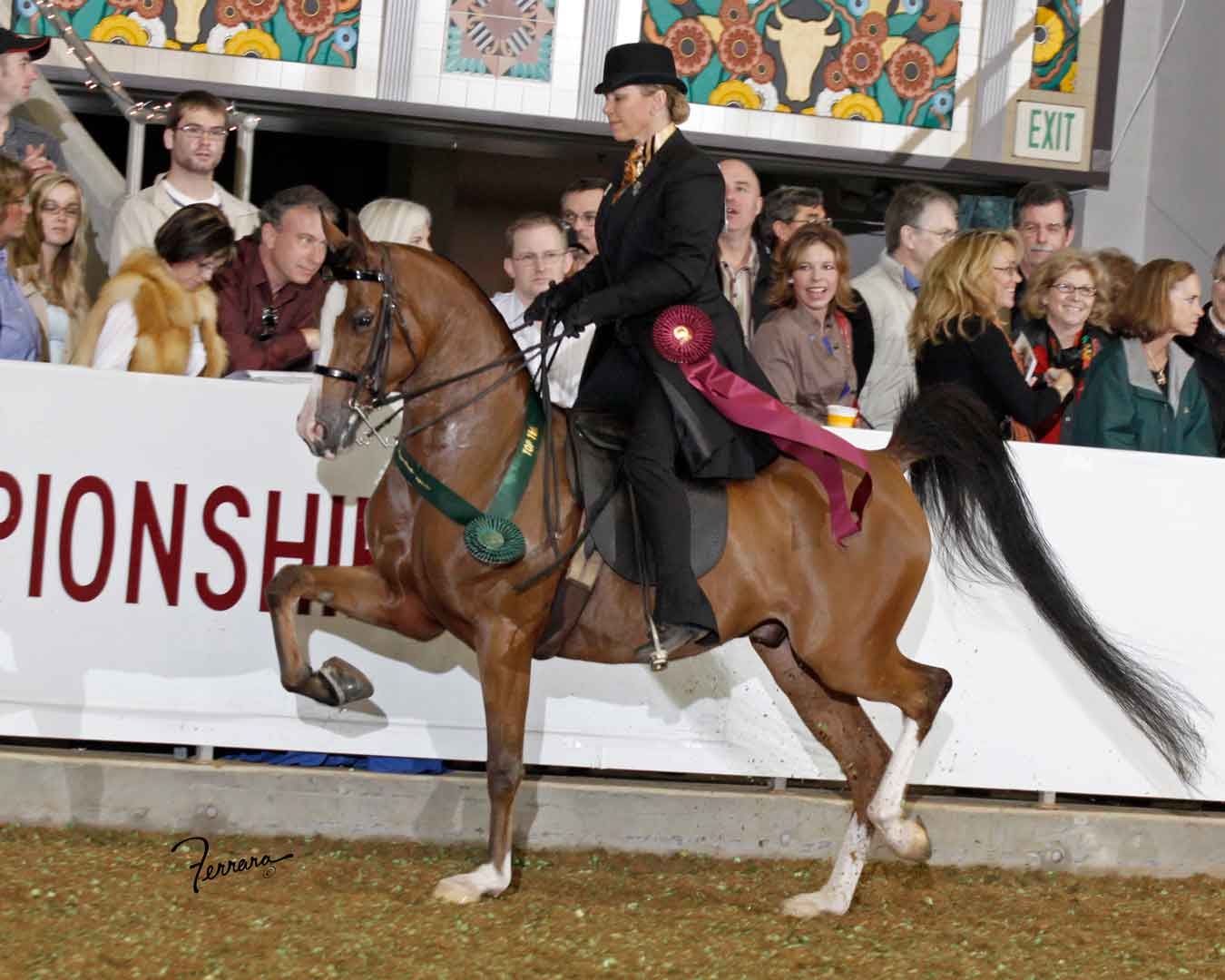 Ka Boom! lived up to his reputation for making the horse show exciting by winning a top ten in the HA English Pleasure AAOTR with Rosemary Fitzgerald, as well as a Top Ten in the Half Arabian English Pleasure with Mary. The four year old Triften son Tribbianni, owned by the Messina family of Greenwich, Ct., brought home the first National award for this new Arabian family in the Purebred English Pleasure Junior Horse class. Juke Box Hero and new owner Toni Dolby made their cuts in the competitive HA Country Pleasure AAOTR classes, and then Juke went on to garner a top ten in the HA Country Driving. And Marchesi, the three year old son of Marwan, brought the Conti family their first National award with a top ten win in the Purebred Gelding Futurity class.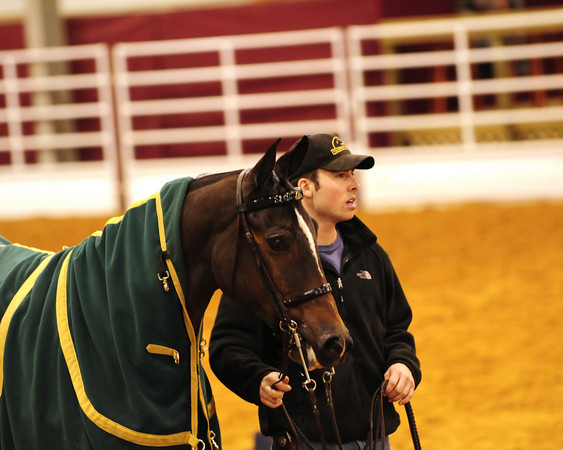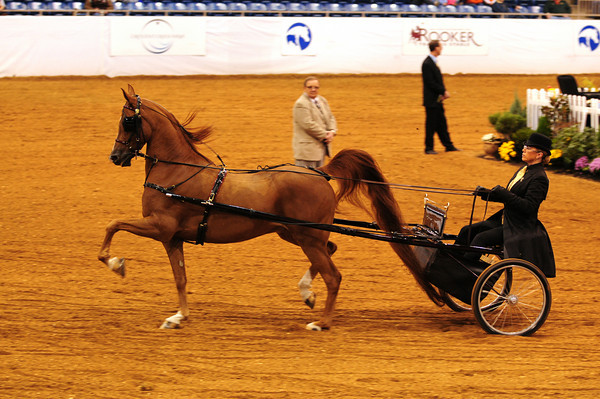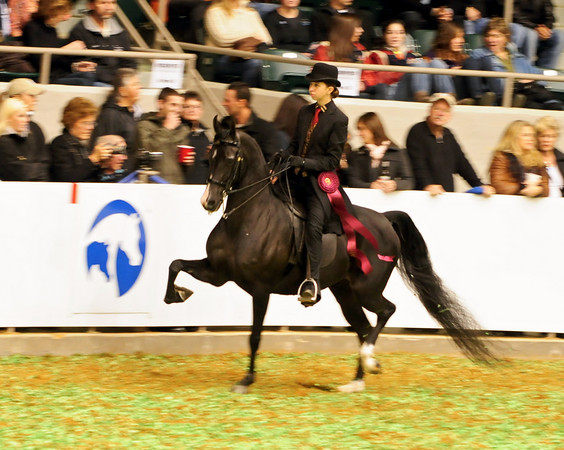 Special thanks go to our great friend and veterinarian, Dr. Jeff Williams of Rhinebeck Equine for again traveling with the team to Tulsa to support the Trowbridge horses and riders in their year end competition. Jeff's attention went a long way towards making Nationals a success for horses and riders alike, and we thank him heartily!
Thank You Dr. Jeff!!
(And kudos to photographer Mike Harrigan–to see more of his photos, go to www.jmhphoto.smugmug.com