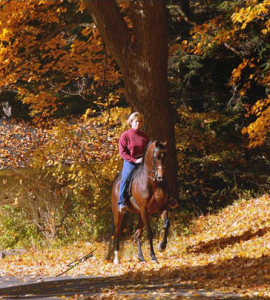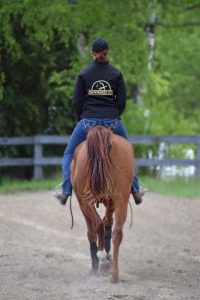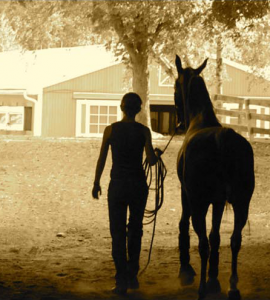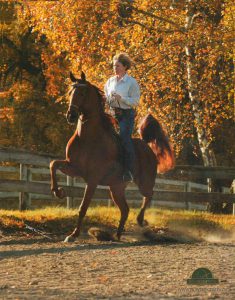 The farm, located among the rolling hills of rural Southwestern Connecticut, is today one of the oldest on-going Arabian breeding and training farms in the country. Beginning in 1968 with Nichols' purchase, the property has been home to cutting-edge Arabian breeding, importations, and training for over four decades. Situated on the southwestern edge of Connecticut, the farm is just over one hour's drive from New York City, New Haven, and Hartford, and while rural in setting, five minutes takes you to several large area towns complete with exceptional dining, overnight accomodations, and other attractions. On the News and Events section of the websites you can find a list of the Area Attractions that list other family activities and restaurants to enjoy while you are enjoying your horses at Trowbridge's.
Many notable Arabian horses have called the Bridgewater farm home over the years, such as *Elkin, *Elkana, Barbary+++, *Enoss and *Eter, and since Trowbridge's arrival in 1994 show ring greats such as Red Tape+++/, Santa Fe Style+++/, Emperor Hadrian and Bluebeard NA, among scores of others, have called the Bridgewater facility home.
The farm structure is comprised of three barns housing just over 55 stalls. The main training barn, which is connected to a heated indoor arena, encompasses thirty stalls, tack rooms, offices and grooming and wash bays. The mare/breeding barn is a 17 stall barn equipped with a breeding lab and collection phaetom, and three large foaling stalls. A separate round pen sits in the middle of the facility, and during the summer months a 300 foot by 100 foot outdoor arena is available, as is the outdoor hot walker. The young and retired horses and broodmares are housed in large outdoor pastures that include run-in sheds and automatic waterers, and four large turn-out lots for show and board horses completes the facility.
Today, Trowbridge's Ltd. comprises a business that spans the needs of any equine or Arabian enthusiast, regardless of age, income bracket, or aspirations. Three cornerstone ideals direct the course of the farm—providing premier customer service, sharing and advancing the art of horsemanship, and the promotion and advancement of the Arabian horse, both within the breed's circle and beyond its walls. While continuing to compete at the highest levels of National competition, the farm also offers a public lesson program which encompasses lessons for beginner s to experts, on-farm clinics, and retreat weekends.