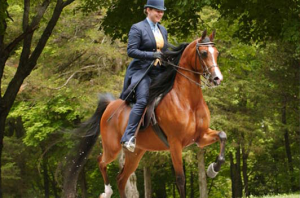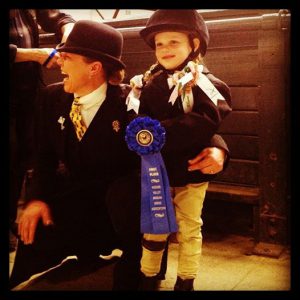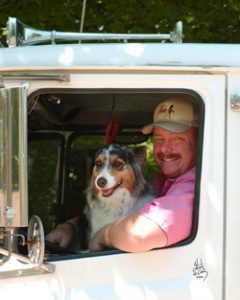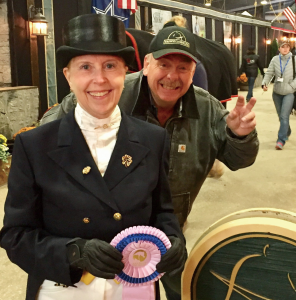 Pat and Mary Trowbridge combine their resume's in the agricultural fields to bring a lifetime of experience to Trowbridge's, Ltd., which they established together in 1991. Prior to that, Pat managed Angus cattle operations throughout the northeast, beginning with the three-generational family farm located in Corfu, NY, and later for some of the nation's most successful and well-respected Angus breeding and show farms in Northwestern Connecticut. As a manager of cow/calf operations, he was responsible for the cutting edge implementation of large scale breeding, embryo transfer and artificial insemination programs long before any of those concepts were known to the equine world, and his vast experience and education in both animal husbandry and over-all farm maintenance and management gives him an unparalleled advantage in the management of the couple's own business.
Mary began her professional equestrian career in 1978 as an assistant at the famed Sir William Arabian farm under the tutelage of legendary horseman Bill Bohl. Farm owner Leon Rubin was one of the first Americans to penetrate the Iron Curtain into communist Poland, thanks to his ownership of importation companies, and was responsible for some of the very first Polish imports making their way to the United States. The farm's motto at the front gates, "Our Integrity Is Your Guarantee", along with both Rubin's and Bohl's entrepreneurial focus gave Mary a solid business-ethics strategy from which to move forward, and her early immersion into the world of Polish breeding has given her a base that she draws on yet today.
Married in 1981, Pat and Mary worked separately expanding their business repertoires before deciding in 1991 that it was time to combine their talents and open their own business. As a team, the two bring an unparalleled, multi-faceted managerial prowess to their business, which today is located on the farm that they purchased in 2004 from legendary Broadway and movie producer, Mike Nichols. Mary heads the training and sales divisions of the business, overseeing the forty-plus training horse operation as well as overseeing the services for both the farms' show clients and the large outside lesson program that they've recently implemented. Pat devotes himself to the multiple managerial issues of the farm, such as the management of the breeding stallions, broodmares and the young stock, the transportation issues associated with moving twenty to thirty show horses around the United States and Canada throughout the year, as well as managing the office, billings, and customer relations.