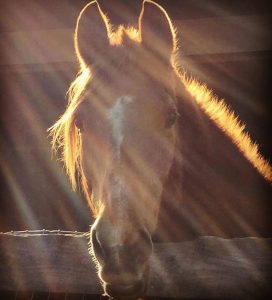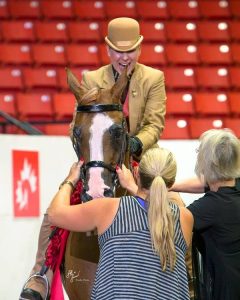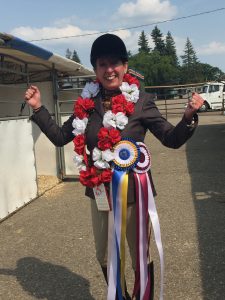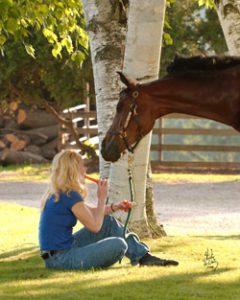 Ten core beliefs guide the performance of all of the people that make up Trowbridges, Ltd. Our values explain the essence of who we are, and are the spirit that drives our work performance. They form the foundation for the way we conduct our business, make decisions, and treat the horses and the people that are our livelihood.
1. Ethics. We are committed to conducting all of our business in a fair and ethical manner for all involved, from buyer to seller, from owner to rider, and make all of our decisions, at all times, based upon what is in the best interest of the horse that has been entrusted into our care.
2. Full Disclosure. We will always share all information that is applicable to any given horse or situation to any and all of the appropriate parties. "Our integrity is your guarantee" is the first business motto that I worked at, in 1977 at Sir William Farm, and it guides all of our business actions to this day.
3. The Pursuit of Excellence: We are dedicated to the pursuit of excellence in all facets of our business, and are always looking for ways to improve our service in order to share it with our clients and horses.
4. Hard Work and Perseverance. All success is derived from being willing to work hard and stick with it. We plan to be here for many years to come, and are committed to working hard and sticking with it, for our clients interests as well as our own.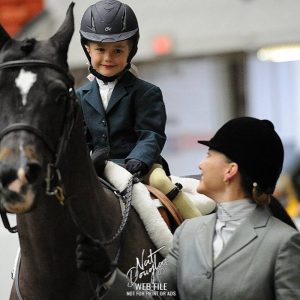 5. Promoting The Future. We are dedicated to promoting the careers of the young horsemen and women who are an integral part of our business in every way possible.
6. Customer First. If it's not right for our customers, it's not right for us.
7. Value for your dollar. We understand that this is a recreational hobby for many of our clients, and we are committed to providing as much entertainment, education, and enjoyment as we possibly can in return for your patronage.
8. The Future of the Arabian horse. We are committed to promoting the Arabian horse in every way possible. We also are constantly looking forward for new ways that the Arabian horse can evolve their skills to benefit people in the future.
9. Safety first. All of our practices are governed by our wish to keep the horses and the people that they depend upon safe at all times, and in teaching horsemanship where safety of horse and people is paramount.
10. Community Give Back. We consider it our duty and a privilege to give back our time and effort to both our Arabian horse community and our neighborhood community, because we recognize that the health and best interests of our communities reflect and promote our own.