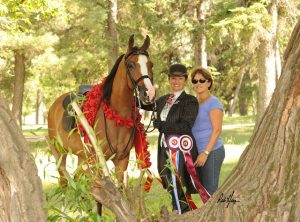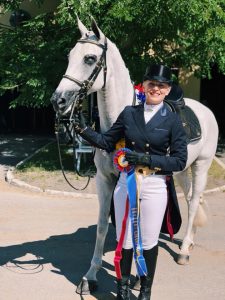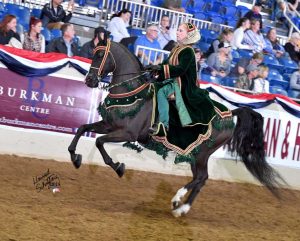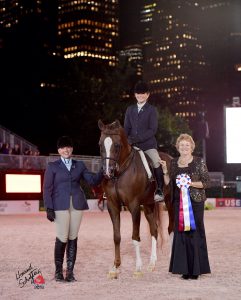 From Julie McClain
I came to Trowbridge's after not riding for many years, and I'm so happy with their instruction. Mary is a tremendous trainer who taught me how to ride better than I ever have in the past. Her depth of knowledge about Arabians and horsemanship in general is about as good as it gets. The barn is friendly and supportive as well. They also recently matched me up with a wonderful mare, and I have already learned a great deal from her. I could not be happier!
From George and Linda Reed 
The Trowbridge's learn your abilities, listen to your goals, and guide you in choosing the best horse for you.  Both our horses were purchased from Trowbridge's. They are also stabled  and trained there.  Mark My Words (Beckham) is a joy to ride and continues to improve and move into the competitive scene thanks to his determination and to the skill of Trowbridge trainers. Mae West (Mae) is a Trowbridge foal.  She continues to meet expectations in conformation, movement, courage, and intelligence.  We are pleased with her progress as she matures into a yearling and are very excited about her future!
From Pat Hickey
My first visit to Trowbridge's was the Christmas Open House in 2007. It was also my first encounter with the Arabian horse. I immediately knew that these were the horses I wanted to learn more about and be involved with, and after meeting Mary and Pat, and their staff I knew that this is where I would gain that knowledge and learn to ride.

The schooling horses are retired show horses, so they are very well trained. Horses and riders are paired according to the rider's abilities. After six months, I decided to half lease Tip Top. This would allow me to ride three times a week, including two lessons. This allowed me to learn from the staff the proper grooming techniques and care required to take care of a horse. I learned so much in that year and a half that I was ready to move up to another level horse.

At that time, Mary told me that a mare was coming to Trowbridge's who was for sale and I might want to look at her. Star Studded Nite LOA had been previous trained at Trowbridge's, so Mary knew her and my riding ability at that time. Even though at that time I wasn't planning on owning a horse, the moment I saw her and looked into her eyes, I knew I wanted Star.

It has been over a year, and I have never regretted my decision. Star and I, are a great match. Star has a great work ethic, loves to work with cavalletti courses, and is extremely sensible. My riding abilities are steadily improving under the tutelage of the excellent trainers at Trowbridge's. The attention to details of  "how I sit" and control my horse is consistent with how I personally feel I want to learn and appear while riding.

I am also confident in the care and attention that my Star gets each day. I never have to worry, because I know the staff at Trowbridge's have such a passion for the horses in their care.
From Deb Moffat
Excerpt from a email after a Lesson…. "Mary whatever magic work you did on Sierra….last night  I fell in love with her all over again. Regarding the canter, I apologize for shrieking "canter " at Sierra-meant to say "canter" and ended up with CANTER.

But WOW did i learn about metacommunication last night -…that interior monologue of a horse about to canter was Brilliant!

Of course i was awake at 2 a.m. mulling it all over and thinking about Sierra and her breaking, so although she has her horse reasons for breaking. Last night, however briefly was the first time I ever pushed her past the break.

Thanks for a great lesson last night, T'was a treat! Deb" 
From Rory and Jane Ronan

Our experience buying our first horse through Trowbridge's could not have been better. Mary is great at identifying the right horse for each rider. They are familiar with so many horses including their lineage and their trainers. They were able to lead us through the process each step of the way. Mary matched up our son with Spirit of SantaFe (Mikey) through one of her long time friends in the horse world.  The selection was perfect and has resulted in a Championship at the regional level and a Top Ten finish at Canadian Nationals. Whether you are a novice rider or  advanced, Trowbridge's will exceed your expectations.
From The Maier/Wheeler Family (Sally Wheeler Maier, Bill Maier and Will and Liam Maier) 
We feel so lucky to have two successes with Pat and Mary – successes not only in terms of competition but in terms of genuine enjoyment and growth as an equestrian. Mary guided me to a horse that would help me develop. Captain Courageous is a joy to ride and a constant learning experience, consistently teaching me. We are also very excited about our young new addition William the Conquerer – our kids love watching him grow!
From Lei Han Hong 
After being a client at Trowbridge's for a few years, Mary and I agreed that it was time for a new horse. I had every confidence that they would steer me in the right direction and find the perfect horse to fulfill my expectations as a rider and my goals in the show ring. They matched me up with a beautiful purebred gelding with a historic Trowbridge lineage, TA Sharp Dressed Man (Eddie). As he is trained at Trowbridge's, I have been able to see him develop and grow over the years from a youngster in the pasture into a beautiful show horse with ever increasing potential. I have learned so much in the process, and Eddie has taught me lessons that have helped to round out my riding abilities. Mary has an incredible talent at not only picking great horses, but at selecting the best horse for your individual needs and expectations. They are the best at what they do!
From Katie Harvey
I purchased Hot As Afire as a six year old. I knew from the moment that I rode him the first time that he was the right horse for me.  I had never purchased a horse quite like "Hottie" before, and Mary and the entire Trowbridge family have continued to follow and support my show career with Hottie.  Trowbridges are  great people to deal with and Mary is a wonderful horsewoman.
From The Nardis
When you paired Christina with Joey, we knew immediately that they were to become a winning "team."  As a picture is worth a thousand words, this victory pass says it all!   Thank you for all your dedicated professionalism and hard work.
From Rosemary G. Fitzgerald
I have purchased two horses with Pat and Mary and I could not be more grateful for their insight and thoughtfulness related to my riding skills and competitive aspirations. They have helped me to attain successes at the National level by understanding my interests, capabilities and desires. I bought Catherine the Great from Mike Nichols through Pat and Mary who won many ribbons including a National Championship with Mary. I also purchased Kaboom with the help of Pat and Mary who has turned into a wonderful and successful show horse with their help. Kaboom was Canadian National Champion with me and Reserve Champion with Mary all due to their knowledge and talent to help select talent and then develop it further. We bred Catherine the Great and now I am lucky to ride one of her offspring Catherine Hepburn who was Top Ten with both Mary and me at US Nationals and Canadian National Champion in 2016 with Mary.