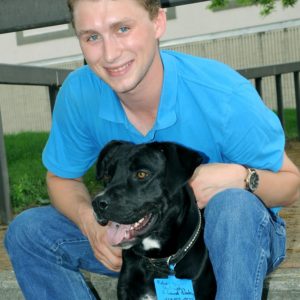 Derik Watson has had an extensive equestrian career across many disciplines which started in rodeo, roping as well as bull riding. Derik then had the opportunity to work with his uncle who was a western trainer in Washington State where he started working with Arabian horses. He slowly moved across the country from Washington to Idaho to Ohio working with leading trainers in all disciplines.  
Derik has a strong love for the Arabian horse and chose to work with the breed because of the its versatility which provides him the opportunity to work in multiple disciplines within the same breed.
Derik has brought his breadth of equestrian knowledge and experience to Trowbridge team and we
could not be more excited. 
Derik's knowledge is highly valued as the business at Trowbridge's Ltd. continues to grow. He is working
in a number of areas at the farm including starting our young horses as well as honing the performance talents of our show horses.
Recent accolades include his 2019 Canadian National Reserve Championship in Park Horse as well as
many Regional wins in Hunter and plans to continue his successes in riding and training.
Derik is looking forward to working with clients and also showing horses with the Trowbridge team at
the competitions across the US and Canada.