We are offering a Photo opportunity for every child with an Arabian Horse. 
Contact Mary Trowbridge at 860-354–8926 for more information or to schedule a lesson. 
2019
Trowbridge Holiday
Open House
Saturday, December 14th, 2019 
Open Barn from 1:00 to 4:00 P.M.
Horse Presentation: 2:00 P.M.
Each year, upwards of 300 people visit our farm in Bridgewater to enjoy the beautiful Arabian horses that are owned by people both locally and nation wide.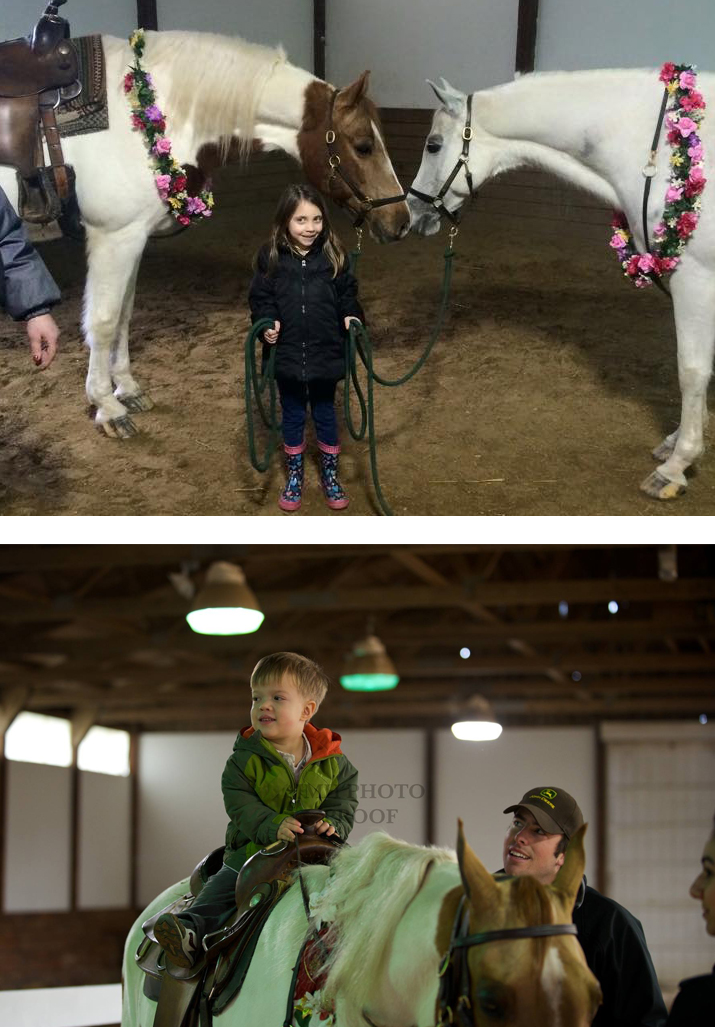 The Arabian Horsemens Distress Fund had a truly successful outreach program at this year's Nationals in Tulsa. The programs launched with the community gave Tulsa children a unique and wonderful opportunity to experience the Arabian horse and the exhilerating competitive environment. The children touched everyone's hearts with their smiles and pure joy to be around the horses who also seemed to know the kindness being exchanged at each event. The wonderful photo collages below, by Holly Azevedo, present
the innumerable memories and special moments which will stay with us forever.