2017 Team Green took Canada by Storm. Go Team!
H Mobility H was Unanimous Reserve National Champion in Arabian Park.
A thrilling ride on a thrilling ride on an amazing stallion!
Mother and Daughter are an amazing pair!
Heather Tracey and CWF Jitterbug Jane were Top Ten (3rd on the cards) in the Half Arabian English Show Hack AATR! And Meg Tracey and Deacon Blues were Reserve National Champions in the Half Arabian Country English Pleasure JOTR!!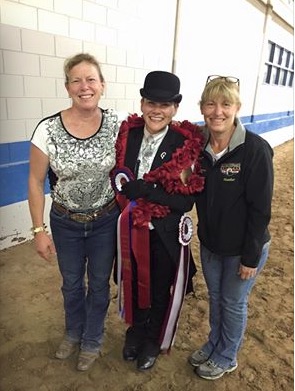 Lei Han Hong and Gossip Girl NATIONAL CHAMPIONS in HA English Pleasure AAOTR!!
Such a proud moment for Team Green including Heather Tracey who bred Gigi.